ABOUT THE WINDSOR KNOT
Although the Duke of Windsor never specifically used the Windsor knot, he did favor a wide triangular knot. In actuality, the Duke achieved his trendsetting look by tying a Four-in-Hand with specially made wide and extra thick ties. The Windsor knot was invented by the public as a way to imitate the Duke's knot style. There are several derivatives of the Windsor that are all referred to by the same name. The Windsor delivers a symmetrical and solid triangular knot that works best with a spread collar. This knot is also mistakenly referred to as the "Double Windsor" knot.
THE WINDSOR KNOT TYING INSTRUCTIONS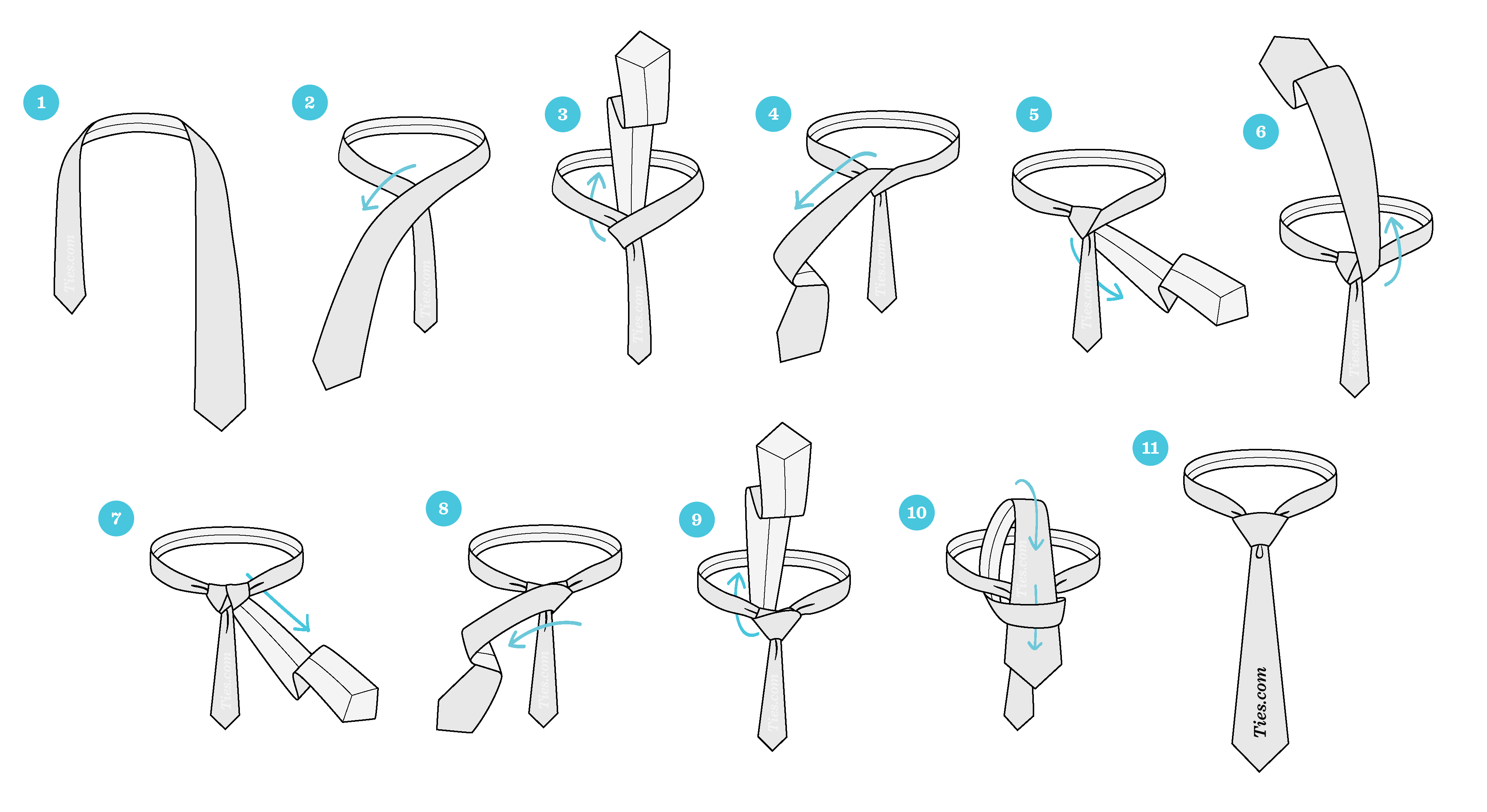 1. Start with the wide end of the tie on the right and the small end on the left. The tip of the small end should rest slightly above your belly-button (this will vary depending on your height and the length & thickness of your tie). Only move the active (wide) end.
2. Wide end over the small end to the left.
3. Up into the neck loop from underneath.
5. Around the back of the small end to the right.
6. Up to the center, towards neck loop.
7. Through the neck loop and down to the right.
8. Across the front to the left.
9. Up into the neck loop from underneath.
10. Down through the loop you've just created in the front.
11. Tighten the knot by pulling down on the wide end. Slide the knot up & adjust.
SOURCE: THE GENTLEMANUAL