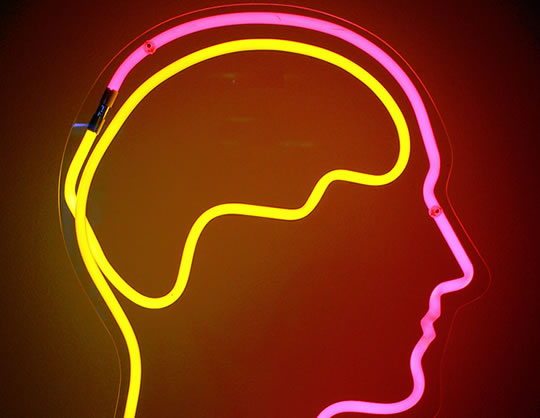 Coffee shops boost creativity–Quit smoking trick–Alzheimer's drug hope–Weight-loss improves brain function–Save dog or person, you decide.


Five things we didn't know last week from the world of psychology:
1. Coffee shops boost creativity


Is it possible coffee shops make people more creative because of the noise levels? For abstract thinking, maybe:


"…a level of ambient noise typical of a bustling coffee shop or a television playing in a living room, about 70 decibels, enhanced performance [on tasks that required abstract thinking] compared with the relative quiet of 50 decibels.
A higher level of noise, however, about 85 decibels, roughly the noise level generated by a blender or a garbage disposal, was too distracting, the researchers found."


2. Quit smoking trick


You can further motivate yourself to quit smoking by seeing what you might look like in 20 years time. The study found:


"…providing concrete and realistic information about an individual's potential future and using the aged face of a game avatar as a way to get the quit-smoking message across to college-age students could be very effective."


3. Alzheimer's drug hope


New drug hope for Alzheimer's which has shown promise in mice:


"…NitroMemantine brings the number of synapses all the way back to normal within a few months of treatment in mouse models of Alzheimer's disease. In fact, the new drug really starts to work within hours."
4. Weight loss improves brain function


If anyone carrying a few extra pounds needs further motivation to lose it then here it is. People who are obese tend to show deficits in memory for events, but this is reversible:


"Memory performance improved after weight loss, and…the brain-activity pattern during memory testing reflected this improvement. After weight loss, brain activity reportedly increased during memory encoding in the brain regions that are important for identification and matching of faces."


5. Would you save a dog over a person? Depends?


Given some weird confluence of events that meant you could only save the life of a person or that of a dog, which would you choose?


Person right?


You might be surprised to learn that if it was their dog and the person was a foreign tourist, 40% would save their dog.


Here's a graph showing how the relationship with the dog and the person changed their choice: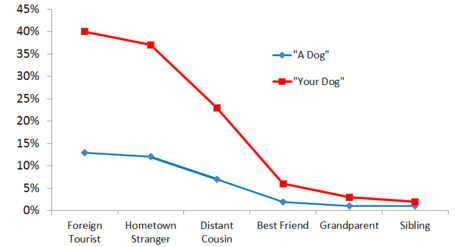 The authors rightly caution that:


"…it is important to note that the current study examines moral judgments and not moral behavior. Participants' actual behavior in these situations may vary greatly from the way they report they would act in these situations."
Yes, if really faced with this dilemma, the number choosing their dog would be 100%.


I'm joking.
Probably.


About the author


Psychologist, Jeremy Dean, PhD is the founder and author of PsyBlog. He holds a doctorate in psychology from University College London and two other advanced degrees in psychology.


He has been writing about scientific research on PsyBlog since 2004. He is also the author of the book "Making Habits, Breaking Habits" (Da Capo, 2003) and several ebooks.
SOURCE: PSYBLOG