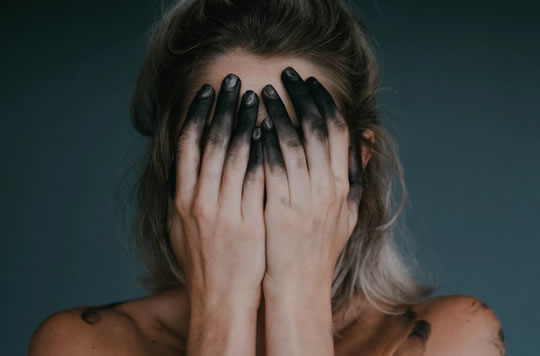 The type of people who are
more sensitive to negative emotions.
People who are more open to
experience are at higher risk of depression.
People who are open to
experience are more likely to be imaginative, sensitive to their feelings,
intellectually curious and seekers of variety.
In particular, people who are
into art and in touch with their emotions are more likely to experience
depression.
It may be because artistic
people are more sensitive.
The conclusion comes from a
study of 143 people who were given tests of personality, focusing on the
personality trait of openness to experience:
"Open individuals exhibit an
increased awareness of, and receptiveness to, their feelings, thoughts, and impulses,
as well as a need for variety, or a recurrent need to enlarge and examine
experience."
Some people in the study had
never been depressed, some were depressed in the past and the remainder were
currently experiencing depression.
The authors explained the
results:
"Depressed participants (both
current and past) scored significantly higher than nondepressed participants on
the broad factor of Openness, as well as on both Openness to Aesthetics and
Openness to Feelings."
Sensitivity to the arts is
probably linked to sensitivity to negative emotions, the authors write:
"It seems more likely that
individuals who are attuned to beauty and the arts might be more sensitive, in
general, and might therefore be more sensitive to, and affected by, negative
events and stimuli."
An appreciation of art and the
experience of depression may be strongly linked:
"…the experience of depression
may lead to an existential "reexamination of the purpose of living," and
consequently bring the depressed individual "in touch with the mystery that
lies at the heart of 'tragic and timeless' art"
Similarly, Ludwig (1994)
suggested that the experience of depression (as well as other emotional
problems) serves to fuel the writers "motivation for expression, . . . providing
them with the basic ingredients for their art'."
The study was published in the
Journal of Personality Assessment (Wolfenstein & Trull, 1997).




SOURCE: PSYBLOG